Leadership development. Coaching. Mentoring.
Three very different disciplines, but all with one common goal – to develop your people.
Investing in your people is more than free coffee and foosball tables. It's about recognising their potential and helping them achieve it, whether they are graduates or senior leaders.
Want to find out more?
Please complete the form below and we will be in touch.
At CDS DS, we're committed to helping organisations invest in the right people, in the right way. Because we know from experience that both the personal and business benefits are huge. This includes, but is not limited to:
Better performing teams
Improved staff retention
Improved employee engagement
Identification of leadership candidates
Ability to better deal with change and uncertainty
The experience of our team of coaches spans the full spectrum of sectors and roles, from Commanding Officers in the British Army to CEOs in multinational corporations, so you can be sure to find the right coach for any member of your team.
Alongside this we use the Everything DiSC® personality profiling tool to develop a deeper understanding of individuals and teams within a workplace environment, helping to develop enhanced team cohesion.


Combined together, our experience of Leadership, Coaching and Mentoring, plus our personality profiling tool and our accreditation services mean organisations can discover and develop the potential of all their people.
Leadership Development
Developing leaders within an organization can be a crucial part of an organisations growth – helping you to recognize and unlock potential, allowing both your people and your organization to grow.
Our leadership development programmes can be tailored by individual, industry and current leadership level to create programmes which result in genuine behavioural change.
Coaching
Workplace coaching can be an incredibly powerful development tool, helping individuals to identify their strengths while also acknowledging their areas of development.
Our team of experienced coaches work with individuals to address any issues they feel may be holding them back from reaching their potential – from imposter syndrome to low confidence - helping the coachee to put into place mechanisms to help them operate more effectively.
Mentoring
Mentoring relationships are a great way of empowering and engaging less experienced team members in order to provide personal and professional development.
Mentoring allows more experienced members of the organization to use their knowledge of the industry to help develop less experienced team members, drawing on their own challenges and how they sought to tackle these.
Our coaches
Finding a coach that's right for you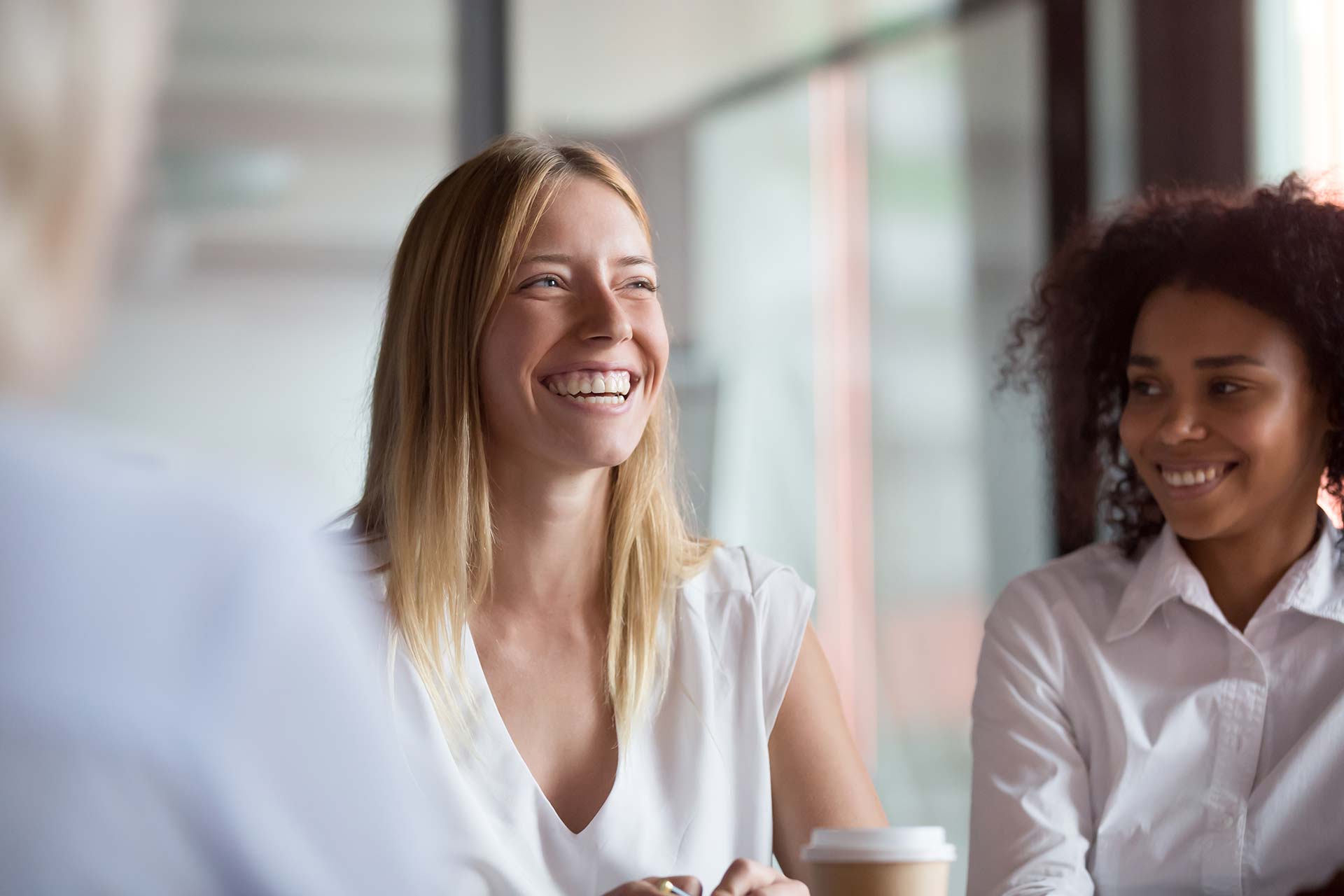 CDS DS is a member of the following accreditation bodies